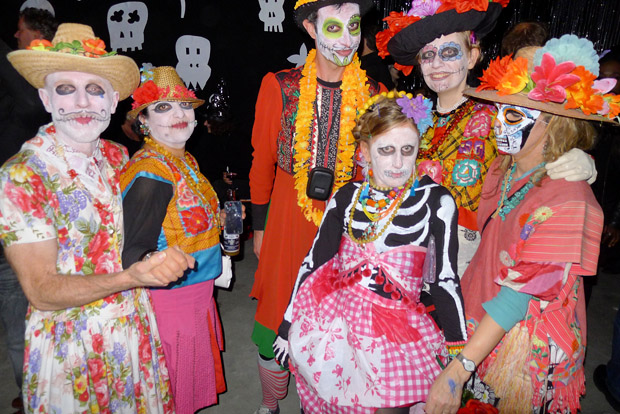 On Saturday, we ventured into the darkest depths of downtown Peckham to play a show with our good friends the Dulwich Ukulele Club.
With Halloween a mere woo-hooo away, the evening was themed as a Day Of The Dead event, with a top-notch line up including Lewis Floyd Henry, The Henry Brothers, European spoon Champion Simon Spoons, the Dulwich gang and, of course, the Mrs Mills Experience.
Here's a few pics – see the full photo report here.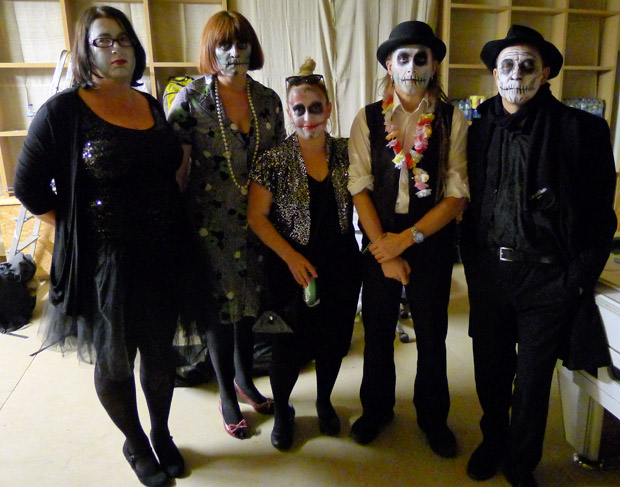 Party time! 🙂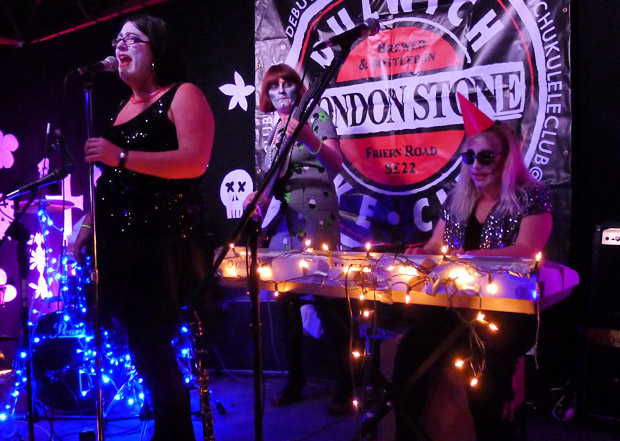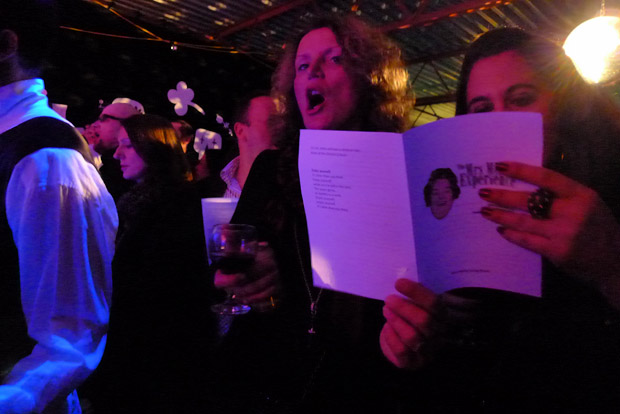 It's a proper singalong!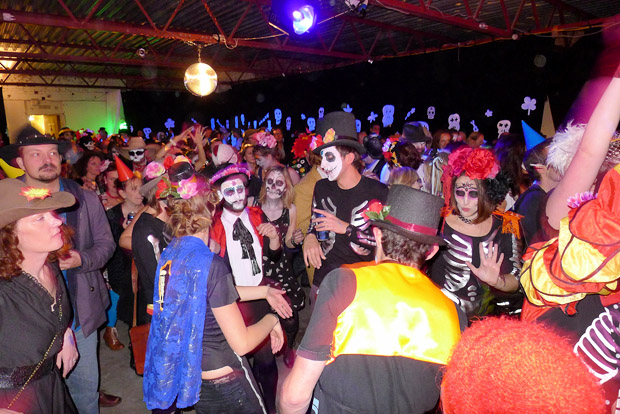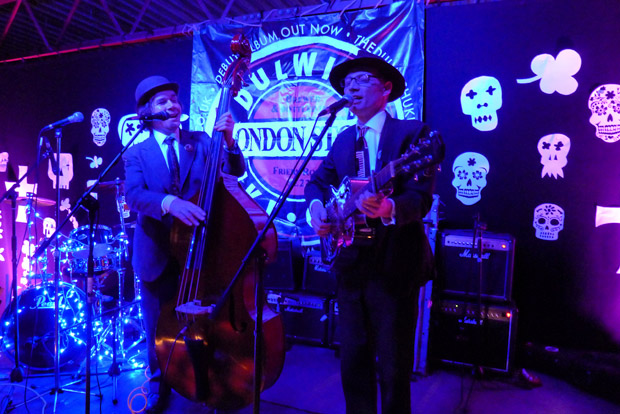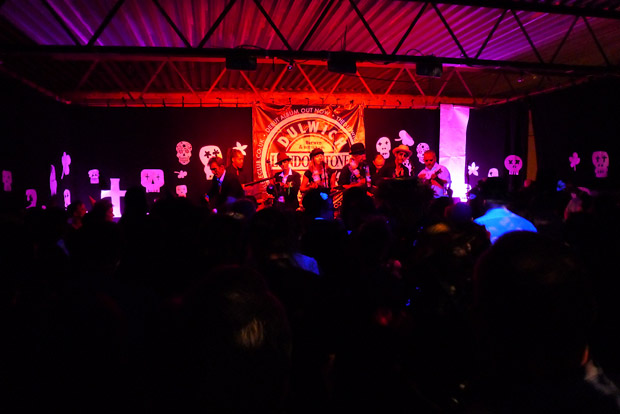 More photos on the Mrs Mills Experience website.