There's bad news for tube users who have been enjoying the free underground wi-fi access that's been provided by Virgin Media this year, as Virgin have announced that the free service is coming to an end.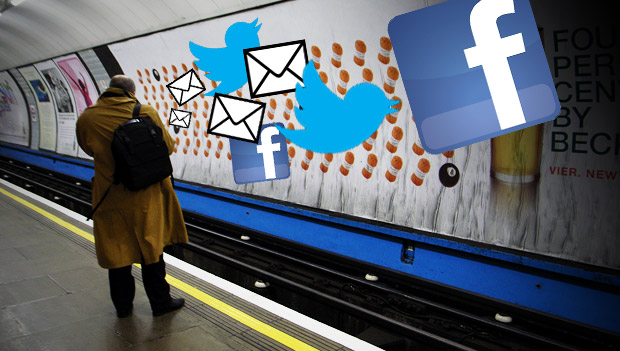 Compulsive Twitterers and Facebook fiends may now find themselves without a free subterranean fix as the wi-fi service moves to a paid subscription model.
The good news is that if you're connecting via Virgin Media, EE, Orange, T-Mobile or Vodafone user, the service remains free. Huzzah!
The bad news is that if you use a different mobile network provider – like me – you'll have to shell out £2 for one day's access, £5 for a week or £15 for a month. Boo!
The charges come in at the beginning of 2013, so that's me stuffed for football updates when I'm waiting for the train at Brixton.
Virgin have slightly sweetened the pill with the news that 20 more tube stations will be coming on line today, with another 28 to follow in the new year.
Those stations include Camden Town, Clapham Common, Notting Hill Gate and Finsbury Park, although we're still not sure if Stockwell is going to finally get its long overdue Wi-Fi access.
Read more here: Virgin Media introduces beastly charges for London Tube wi-fi and adds 20 more tube stations to network