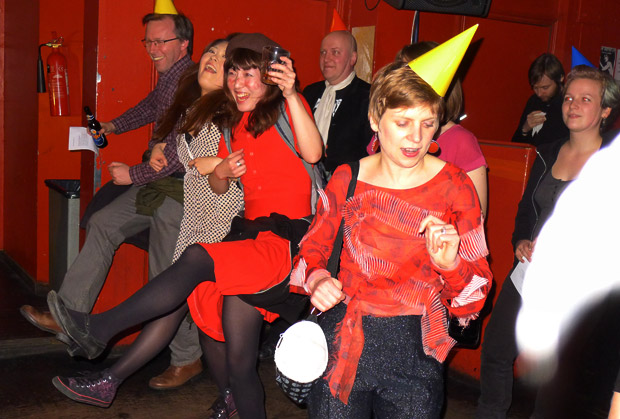 On Thursday, the Mrs Mills Experience ventured north to the Buffalo Bar at Highbury to play an 'End Of The World' party with Glam Chops and No Cars.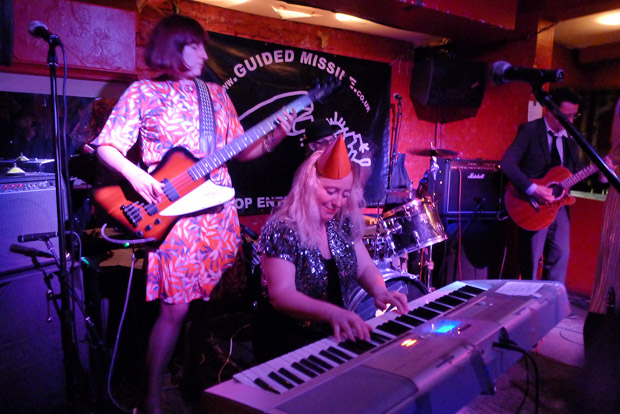 I've been to the Buffalo Bar so many times that it was great to finally play a gig there.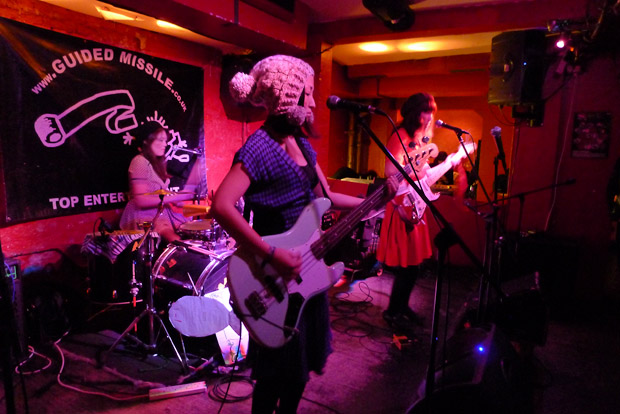 First up was the fabulously fun  Japanese No Cars band, who I'd seen playing with the Dulwich Ukes last year. It's pretty much impossible not to end up with a smile on your face after watching these girls.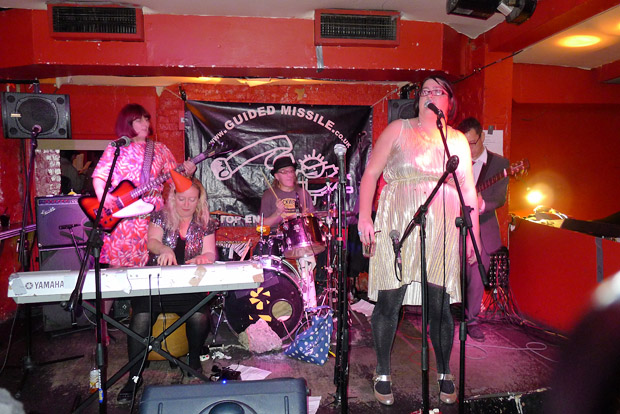 Mrs Mills Experience on stage.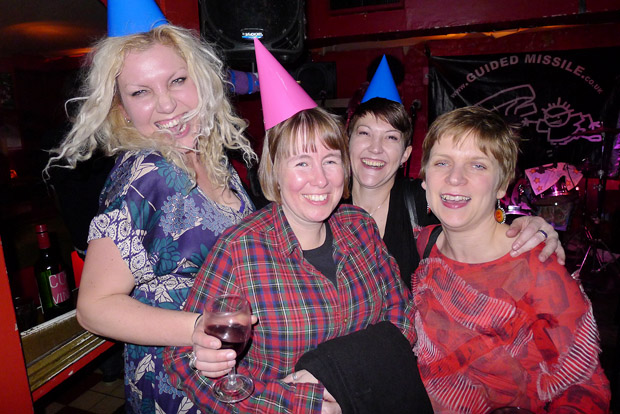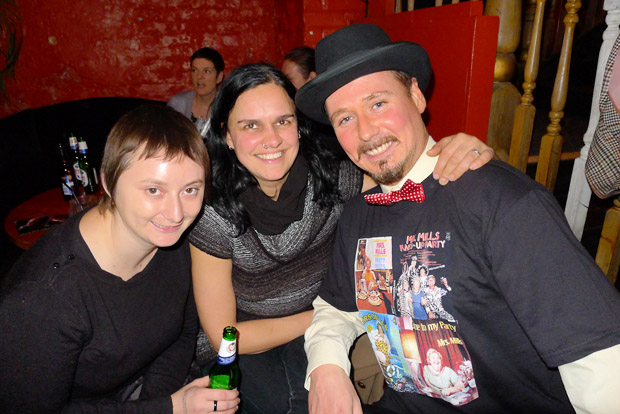 Some real Mrs Mills fans – note the t-shirt!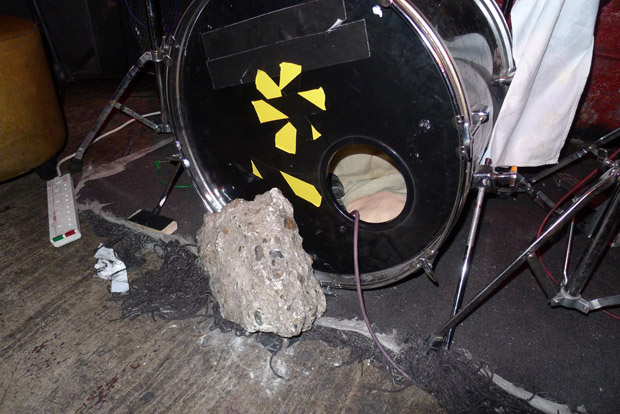 The Buffalo Bar is a proper old gig, meaning it's a bit tatty but feels homely. Here's a big rock holding the bass drum in place.
The only thing I didn't like was the painful £3.50 for a bottle of lager. Ouch! You're 'aving a laugh!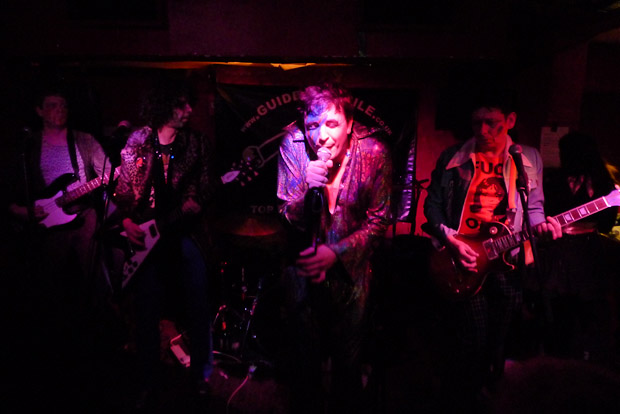 Headliners Glam Chops (featuring Eddie Argos from indie legends Art Brut) were a whole heap of fun, perfectly capturing the sound and look of the 70s glam glory years. I loved them!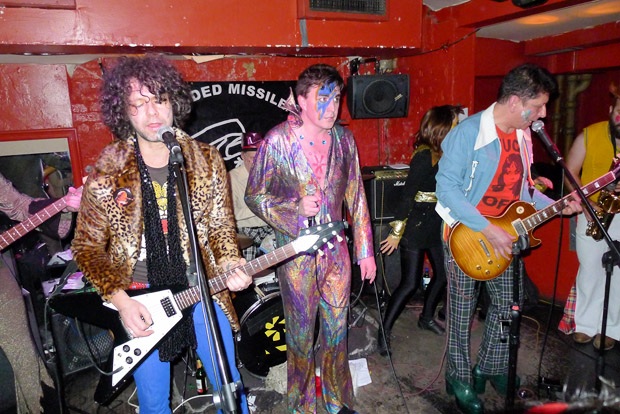 Gibson Flying V guitar. Oh yes.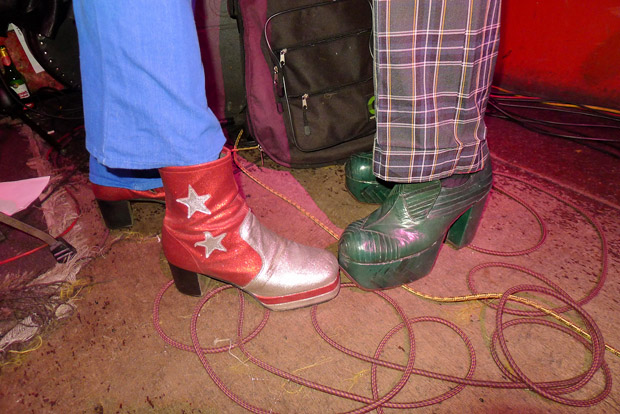 More photos here: Mrs Mills Experience at Buffalo Bar.