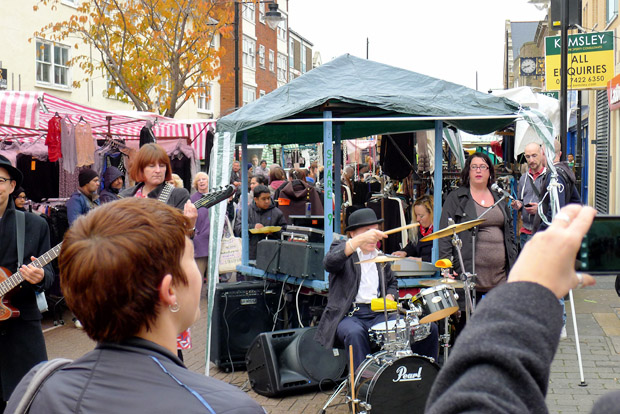 On Saturday afternoon we played a rather unusual gig, with the band being plonked in the middle of an East End street market and being asked to perform for Channel Four who were filming a new series with Mary Portas.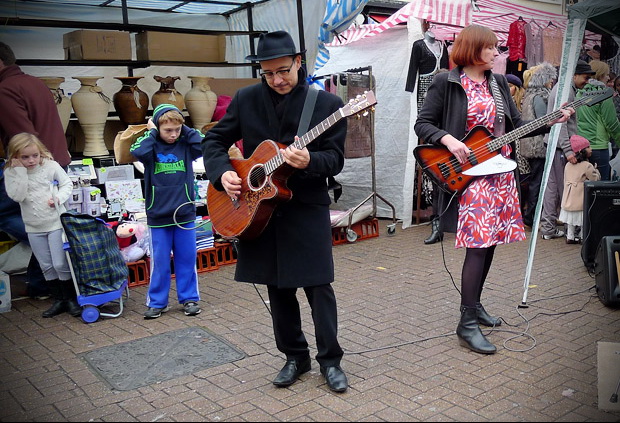 After getting a right earful from the stall holder opposite (he was pissed off because he'd had people standing in front of his wares all day long), things were smoothed over and we had fun playing to the passing shoppers.
We got some good singalongs going, but it has to be said that not everyone enjoyed our music (see pic above!).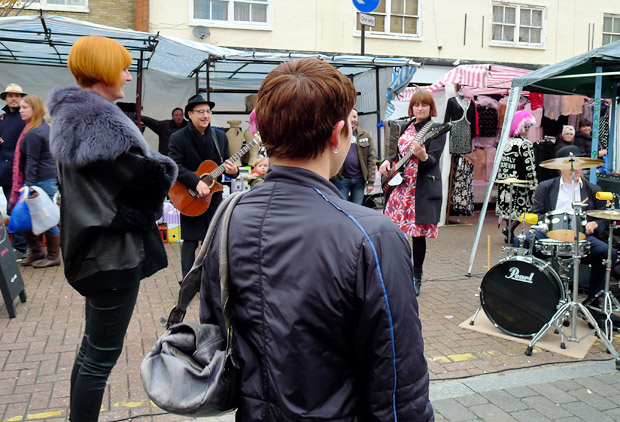 HRH Mary Portas watched us for a bit too, but our main fan was a truly unhinged street drinker who battled Nicola hard for the microphone, before she danced so fast she fell over in a heap.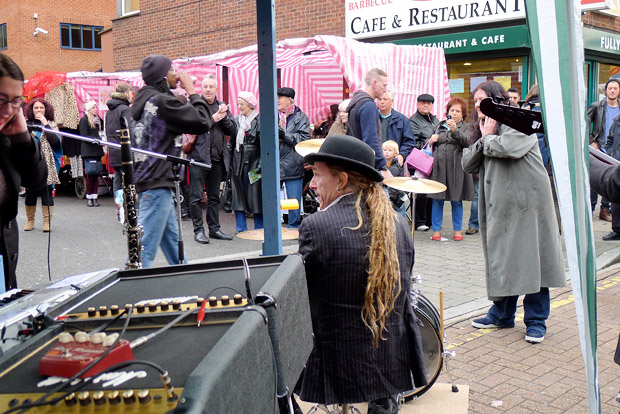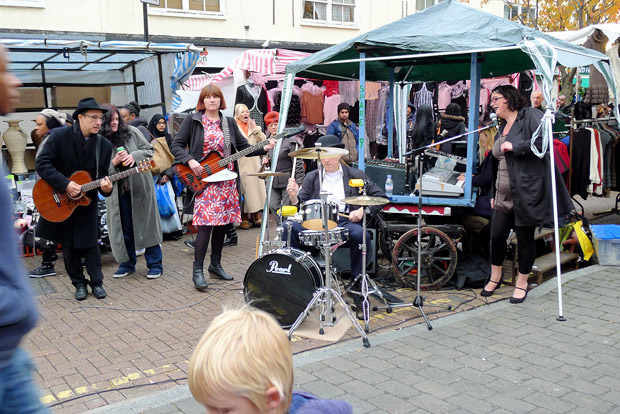 I had a ton o' fun – and it didn't rain either!
See more photos and news of upcoming gigs on the Mrs Mills Experience website.