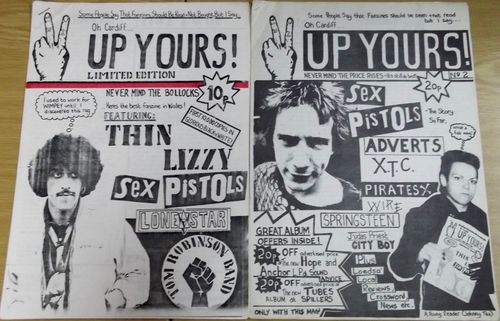 My attempt to sort out old boxes in my room led to me being quickly distracted when I unearthed copies of the old punk rock fanzine that a few friends and I put together when we were teenagers living in Cardiff.
Seeing as the copies were looking rather dog-eared and ignored, I thought I'd put together a little tribute to our work, and here it is:
Oh Cardiff, Up Yours, music fanzine, 1977-78
UPDATE: MAY 2016 – the British Library has now run a feature about the fanzine.

Offline Club
There's another Offline Club in Brixton tonight, and we've got a fantastic bill, so please try and come down. Admission is, as ever, free!
Check out the bands and performers list here: Offline Thursday 29th March