If you've only a passing interest in Britain's railways, its architecture or industrial past, you should find Subterranea Brittanica's Closed Stations site an invaluable and compelling resource.
Methodically compiled by Nick Catford with fellow rail addicts Roy Lambeth and Alan Young, the site documents nearly 1,400 closed railways stations in the UK, and compares archive images to their often depressingly bleak modern counterpoints.
Many of Nick's personal photos from the 60s and 70s illustrate the curiously romantic scenes of recently closed lines, revealing isolated signals guarding abandoned trackbeds and once-glorious station buildings left semi-derelict and unloved.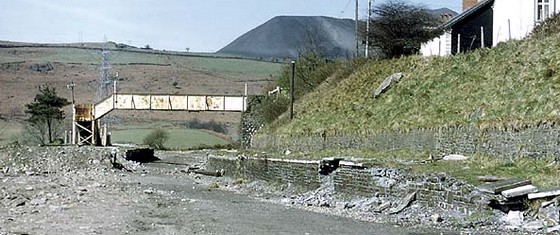 At times it's hard to comprehend the logic that led to glorious examples of proud local architecture being reduced to rubble, let alone the sense in closing down railways lines to busy coastal resorts, thriving towns and connected communities.
Seeing some of the beautiful architecture we've lost fair brings a tear to the eye at times, as does seeing some of the devastatingly grim vistas that's replaced them.
I've been a huge fan of this site for a long time (I even contributed a photo from my favourite abandoned station at Monmouth Troy), and with its constant updates, it's a site I check out often.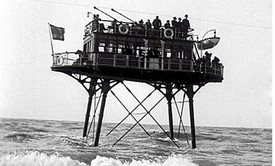 More abandonment and sea railways

Documenting my love of, 'Disused stations, abandoned railways, steam trains, old buildings and railway walks", is urban75's own railway site.
This contains photo features on abandoned stations and lines, including sections on the ill-fated Cardiff Railway, the bleakness of the Dartmoor line, the completely bonkers Brighton Sea Railway, and the sad fate of some Pullman coaches.
[This article originally appeared on wirefresh]