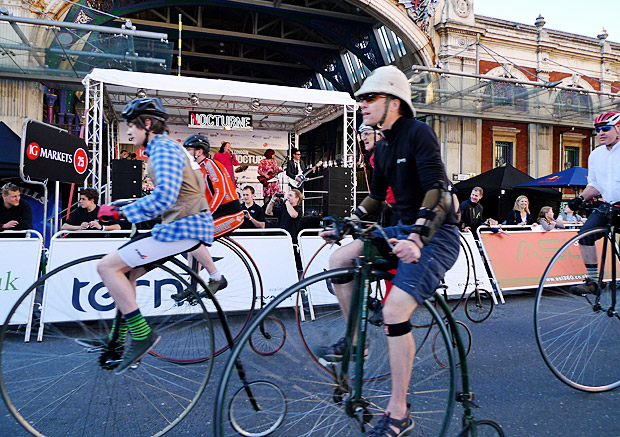 This was a fantastic day – we were playing live at the 2012 Nocturne bike races at Smithfield, central London, and enjoyed the bizarre experience of playing tunes as the Penny Farthing bikes went by.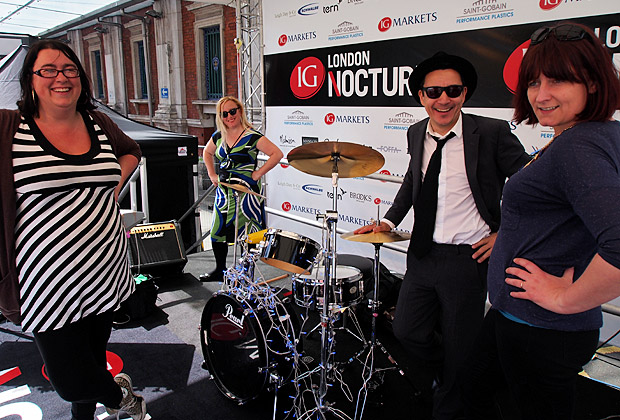 At the souncheck. We played on the main stage.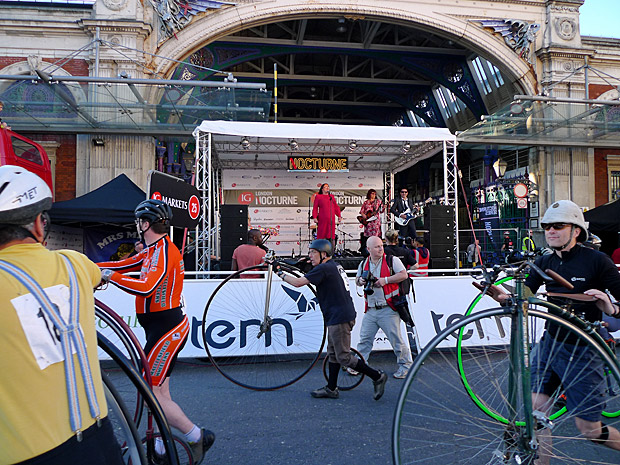 Riders getting ready for the start.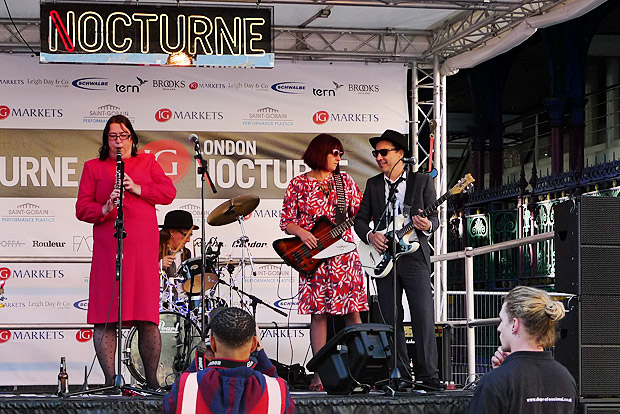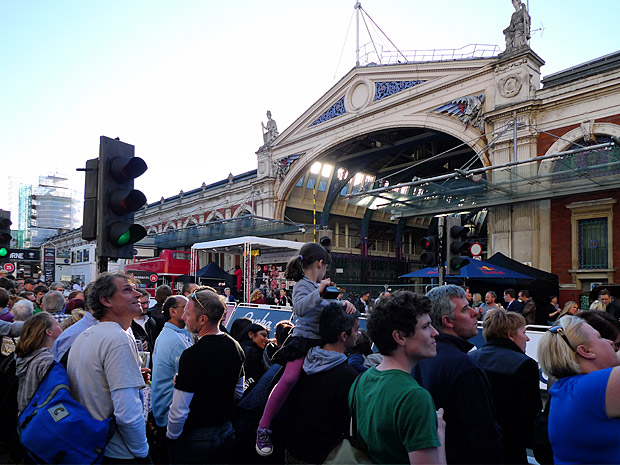 The stage was close to the finish line.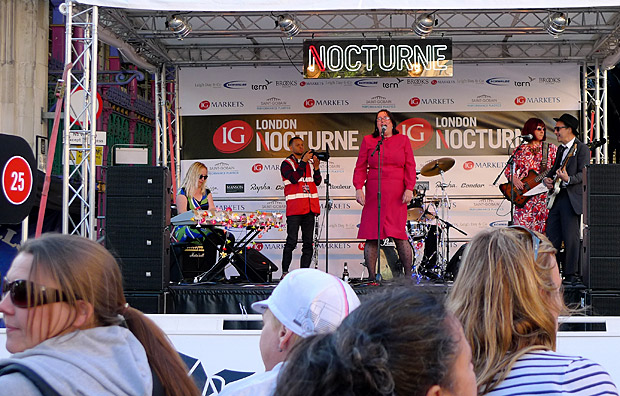 More pics on the Mrs Mills Experience website. See a photo report of the 2012 Nocturne bike races here.