Since moving over the urban75 blog to WordPress in March this year, site traffic increased massively, with the busiest week recording an incredible 10,000 page impressions.
Hopefully the blog will continue to prove interesting to you all as I continue to post up random photo articles on football, London, disused stations, skyscrapers, New York and other curiosities that grab my attention.
Here's the top ten for 2010:
1. Student protest: pic of the day
A childish stunt for sure. But still very funny.
2. Photos: Selfridges at the Brum Bullring
A fantastic building in the Midlands.
3. Great Cardiff City FC moments: the 1993 tranny pitch invasion
Wonderfully chaotic Cardiff City antics.
4. The London Shard at London Bridge, London SE1 continues to soar
Europe's tallest building reaches for the sky.
5. Remembering Broad Street railway station, London
Much loved railway station remembered.
6. Is this the narrowest doorway in London? 60, Union Street, SE1
We've certainly seen nothing so slim!
7. Parliament student protest, 9th Dec 2010 – photos
Photos from one of the most important protests of the year,
8. The Shard rises! Iconic London skyscraper underway
9. London Razor skyscraper packs wind turbines, Bladerunner-style (update)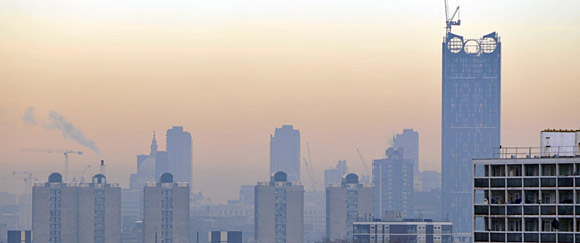 Space age building on the London skyline
10. Protest the Pope march, central London – photo report
London protests abut the Pope's visit.
Happy New Year to all my readers!
Hope you all have a great night out tonight and a special thank you to those who take the time to leave encouraging feedback on the articles.
Have a fantastic 2011!