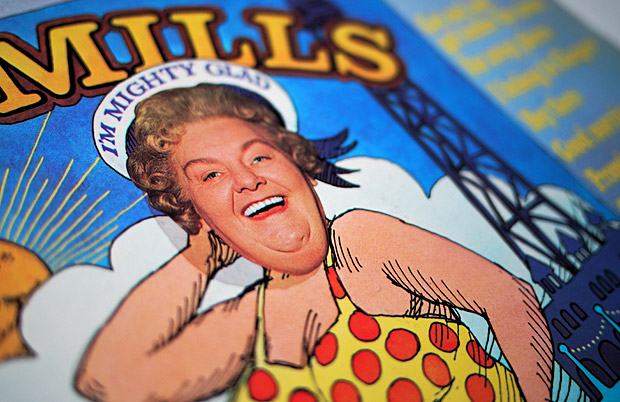 Ninety five years ago today, Gladys Mills, née Gladys Jordan, was born in  Beckton, East London and from these humble beginnings she would go on to become a piano superstar.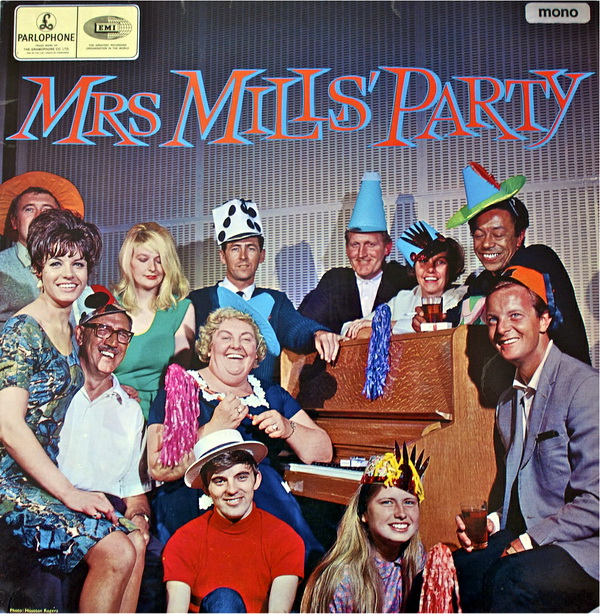 Taking piano lessons from the age of 3 to 7 years old, Gladys ended up working at the typing pool in the office of the Paymaster General in London in the daytimes, while banging out her trademark singalong tunes in local clubs and pubs at night.
In an improbable twist of fate, she was spotted by a talent scout at a Woodford Golf Club dance when she was in her forties, and this chance encounter would lead her to national fame.
Signed up to manager Eric Easton – the same fella who later went on to manage The Dave Clark Five and The Rolling Stones – Gladys' first "Mrs Mills Medley" single went straight into the top twenty, and a long international career encompassing over 30 successful albums followed, as well as TV appearances on the Morecambe and Wise show.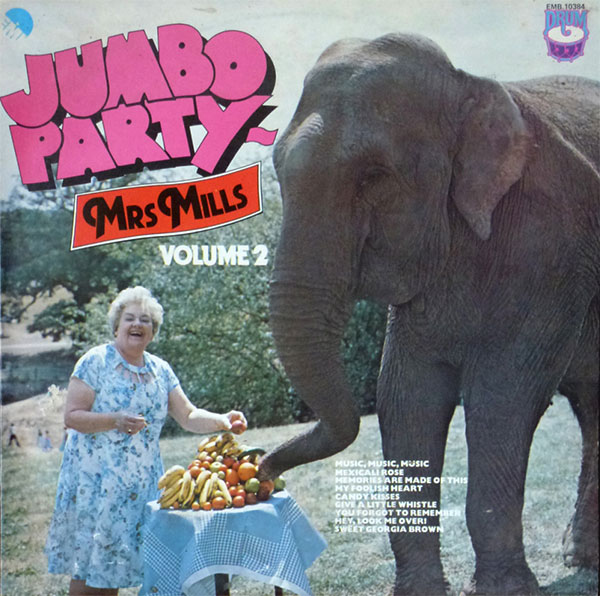 Mrs Mills didn't take herself too seriously (check out some of the crazy album covers!) and she certainly liked to party, something reflected by her album titles, which included:
Everybody's Welcome at Mrs Mills' Party
It's Party Time!
Mrs Mills' Party
Everybody's Welcome at Mrs Mills' Party
Come To My Party
Let's Have Another Party
Summer Party
Party Pieces
Party Mixture
Bumper Bundle Party
Music Hall Party
Anytime Is Party Time
Another Flippin' Party
Hollywood Party
It's Party Time Again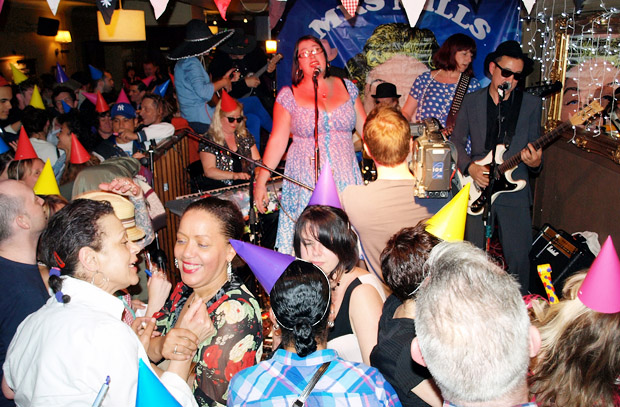 I've always loved Mrs Mills, and last year formed a band with some friends to celebrate her music.
Calling ourselves the Mrs Mills Experience, we seem to have struck a chord with the public, being filmed by the BBC and invited to play some prestigious gigs including supporting Chas & Dave and headlining a stage at the Beautiful Days festival in August 2013.
Check our our website for forthcoming shows or visit our Facebook page.
Happy birthday, Gladys. You've been a real inspiration and given a lot of people a lot of happiness.