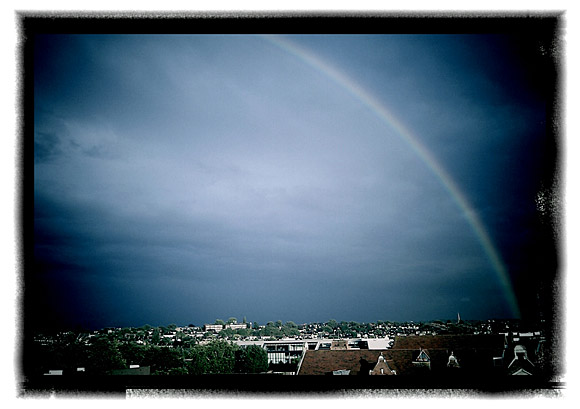 Apologies for copying this article over from my Wirefresh tech blog, but I've been asked a fair bit about what effects I've been using on some of my recent uploads, so here's my mini-review:
There's no shortage of photo effects software available on the Android platform, but we think we've found our absolute favourite in the shape of the Vignette app created by the homely-sounding "neilandtheresa" developers.
We've been giving it a quick try out with our HTC Desire phone and have been extremely impressed with the results.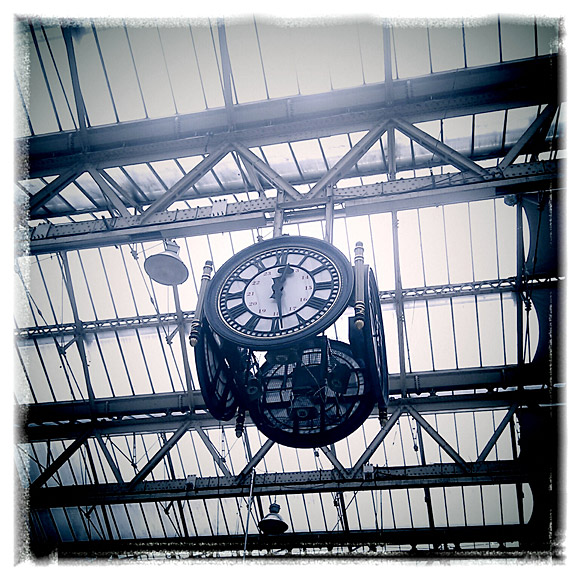 [By switching to spot metering we were able to stop this photo of the Waterloo station clock coming out as a silhouette – something that our iPhone failed miserably at]
Effects galore
With no less than 68 effects and 56 frames to hand, this is a massively versatile program, with the onboard effects offering a heap of Photoshop-like effects.
Filters and processing options include LOMO/toy camera-style, cross-process, tilt-shift, saturation, vintage, Polaroid-style, faded film, colourised, sepias, monochrome, colour swap, Vignette, Posterize, lens effects, cinematic, night vision, infrared and more.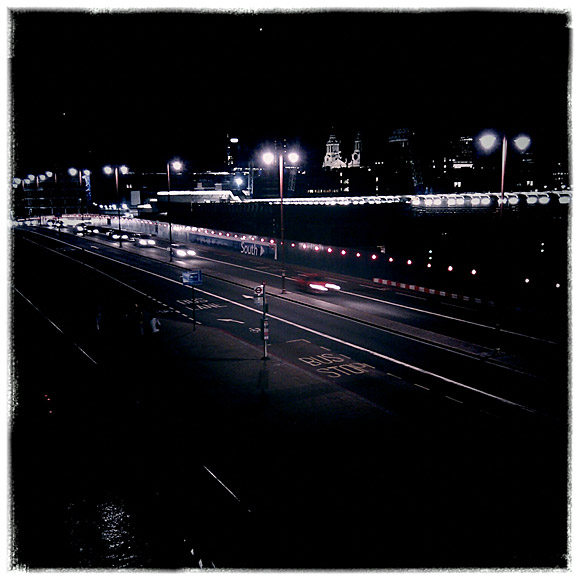 [This view of Waterloo Bridge was taken around midnight and we were very impressed with the low light performance of the HTC's camera and the moody feel introduced by Vignette]
There's also controls for flash, self timer, zoom, geotagging, silent mode, white balance, ISO setting, image size and metering preferences.
When framing photos, Vignette displays guidelines so you can see how the photo will be cropped, with options to select effects, borders, image size, light adjustments so you can set what you're after before taking the picture.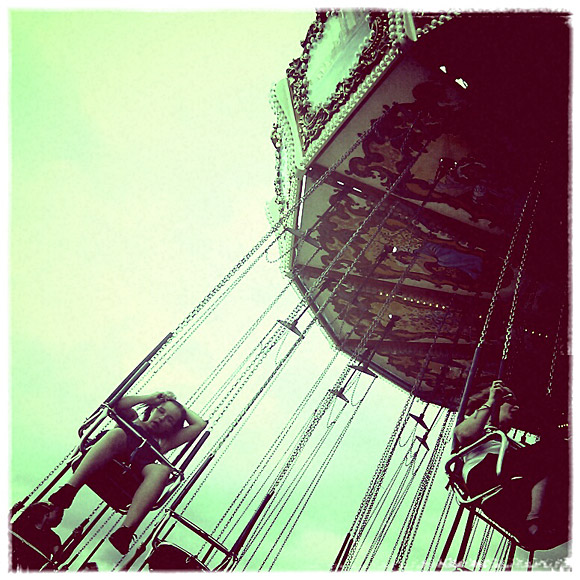 [There's a lovely summery retro feel to this image of a funfair in Croydon]

Import images too
Unlike some photo apps, users can apply effects to photos in the gallery as well as shoot them 'live' – we always prefer to add effects afterwards as processing larger images can sometimes take quite a few seconds.
Besides, it"s always also a good idea to keep a 'straight' version of an image in case the effects aren't to your satisfaction – with Vignette you can discard effects you don't like until you get the look you're after.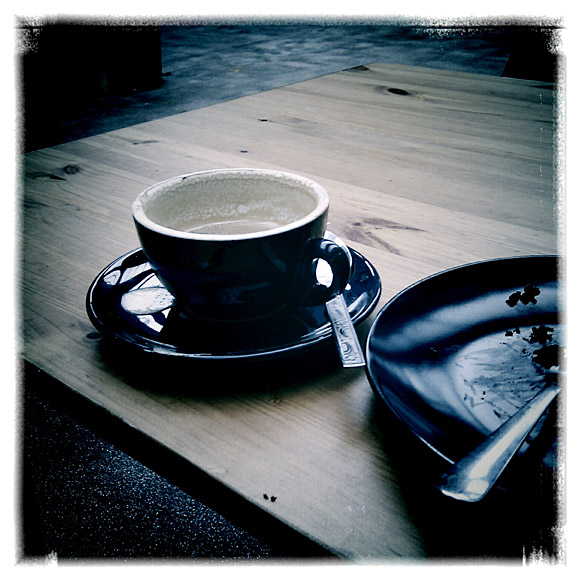 [Even the most mundane subjects can be turned into interesting compositions with Vignette]
Randomness
We particularly liked the random feature which came in handy when we found ourselves a bit overawed by the vast selection of effects and tweaks on offer (the interface certainly takes a bit of getting used to).
Android users can download a free version to try out the features (image size is restricted) or grab themselves the full version for £2.99.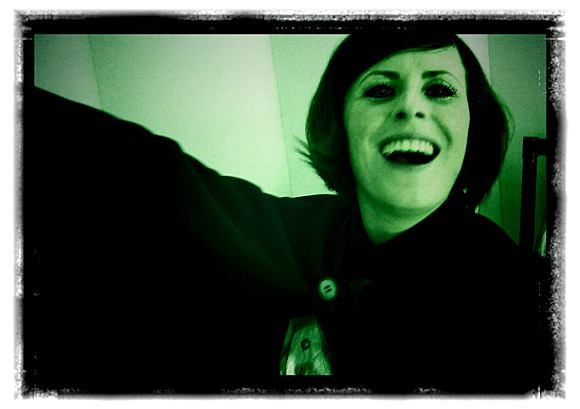 [The popular old Polaroid effect works nicely in this photo of the Urban Orchard]
Our opinion
We've loved using this app and really can't recommend it enough (although we would suggest that some restraint can come in handy sometimes!).
It's the best photo processing app we've seen on the Android platform – come to think of it, we can't think of anything better on the iPhone either – and if you've any interest in photography, we think it represents fantastic value for £2.99.
Check out some great examples of the app in action on the Vignette for Android Flickr photo pool.
Download the demo here or buy the full version here.