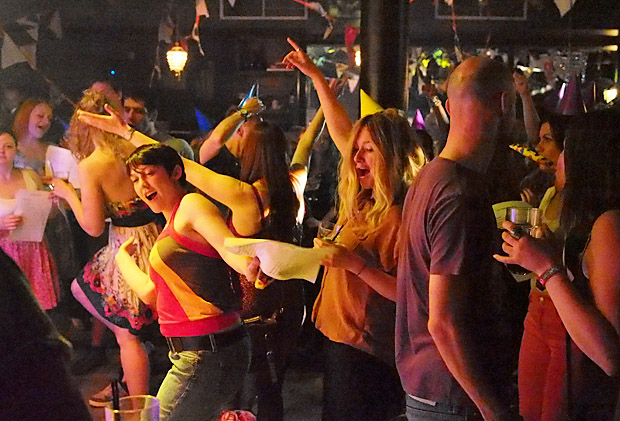 This was one of the maddest gigs I've ever done! Keen for a challenge, we booked the Mrs Mills Experience into a Saturday night at the Dogstar, going on at midnight in-between the DJs' dubstep set.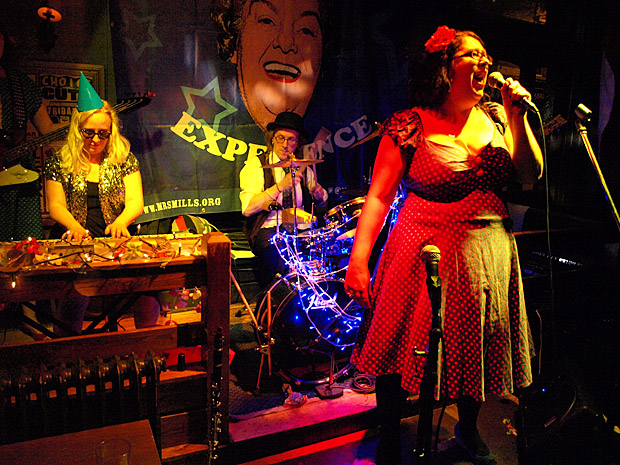 It could have gone horribly, horribly wrong, but the crowd were fantastic, donning the party hats with joy and joining in with the music hall singalongs.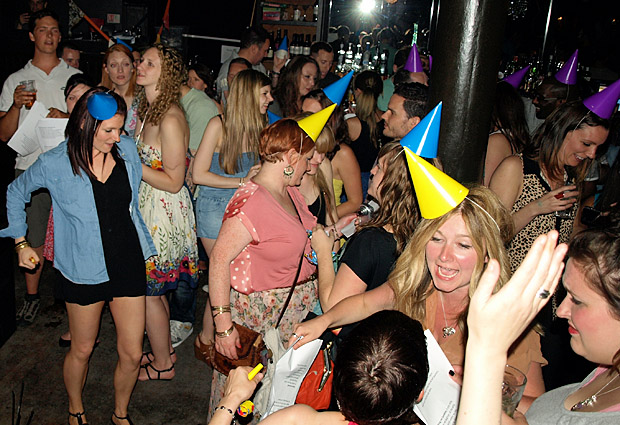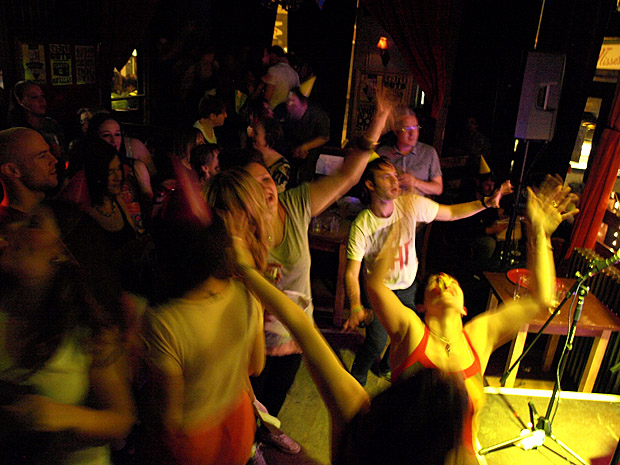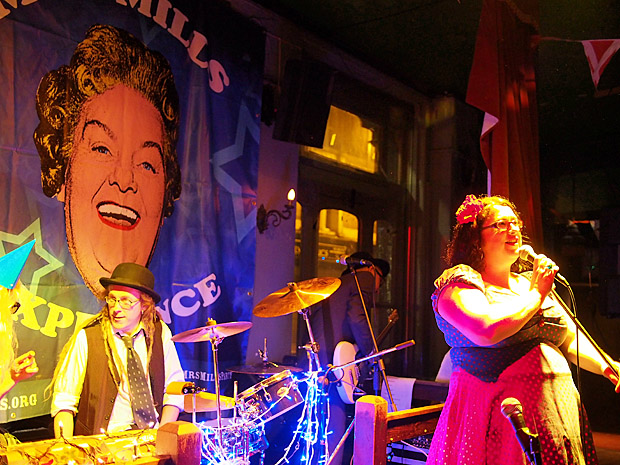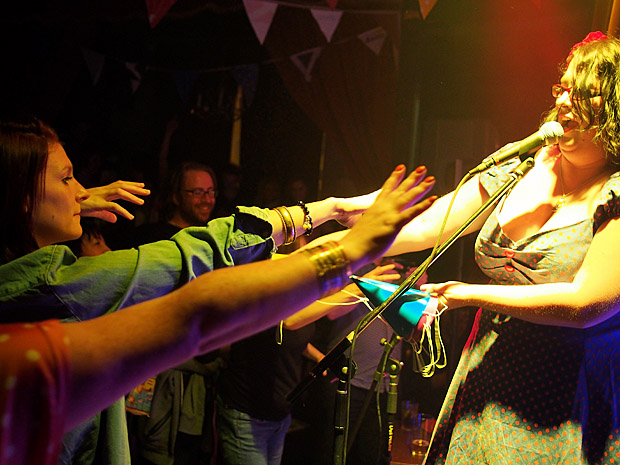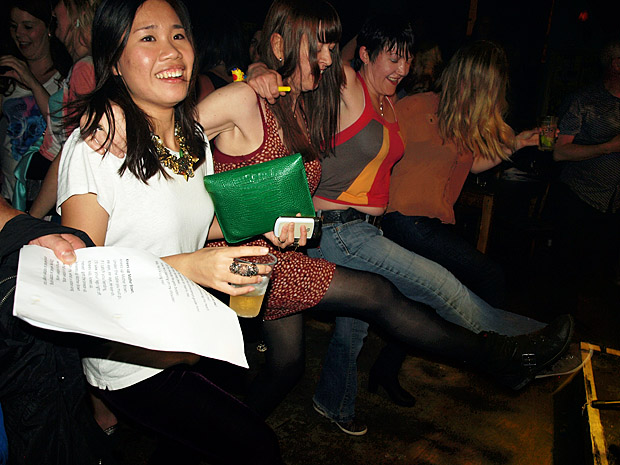 More photos of the Dogstar show on the Mrs Mills Experience website.
Our next gig is at the Brixton Albert on Friday 13th July – which will be filmed by the BBC!
[Thanks are due to all the Dogstar crew for taking this mad gamble with us. Thank f*ck it paid off so well!]