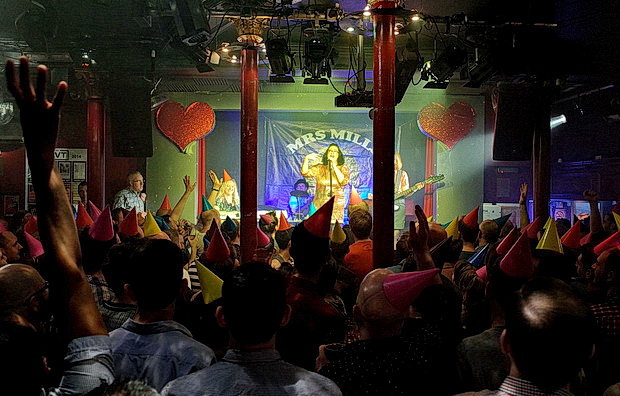 South London's rowdy singalong tribute to the much-loved queen of the honky-tonk piano, Mrs Gladys Mills, have announced that they'll be dusting off the party hats and playing some gigs this Christmas, and taking bookings for 2019.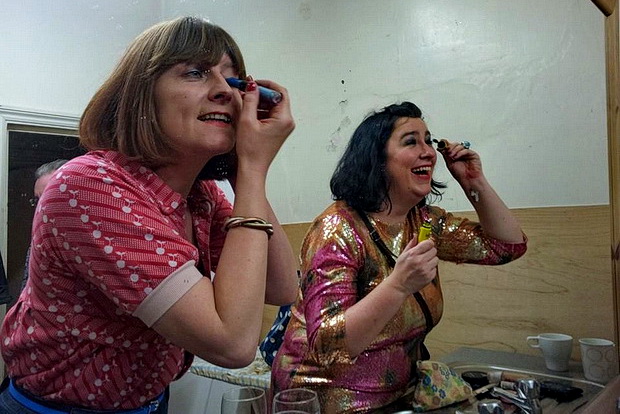 Delivering an ale-spilling, Cinzano-clinking, dancefloor-filling selection of authentic, working class tunes delving into the music hall tradition up to more modern singalongs, the Mrs Mills Experience proved a massive hit first time around, being featured on the BBC, headlining a Beautiful Days festival stage and supporting the mighty Chas and Dave on a seaside knees-up.
And now they're back!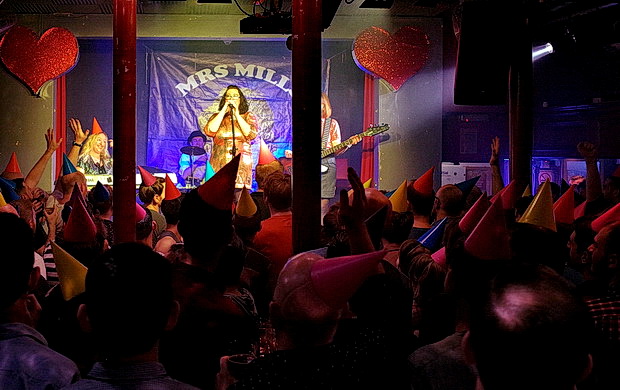 Here's what people said about the band:
"With the audience cheering, laughing, singing and dancing along … this was a great gig, by a great band…" – BrixtonBuzz

"Just brilliant. Better than a million indie bands put together. Imagine 350 ravers going nuts for "roll out the barrel" and you're half way there – this is something you need to check out – it's unlike almost anything you're likely to see… just a brilliant night! DJ Disastronaut [reviewing the band at the Brixton Dogstar

"Totally fantastic! The atmosphere was electric …what a show!"London Nocturne

"Once seen, never forgotten… as British as fish and chips" Vintage Festival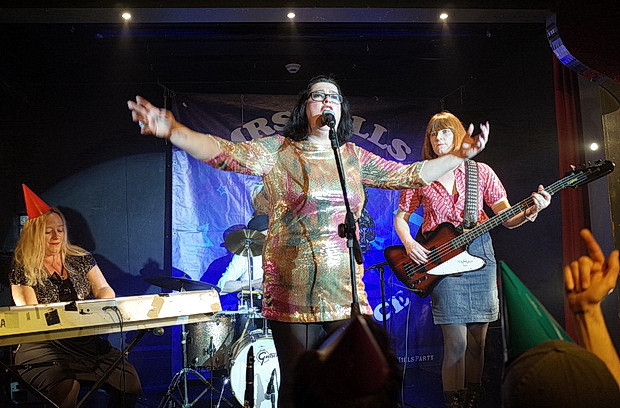 Their last gig was at the wonderful Duckie Club in Vauxhall (and they'll be back there soon). Here's some photos from that gig: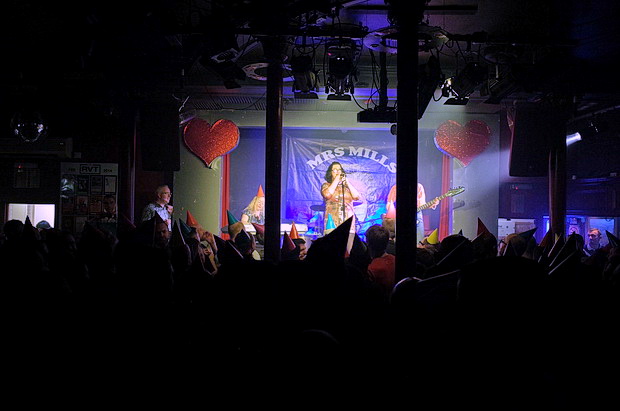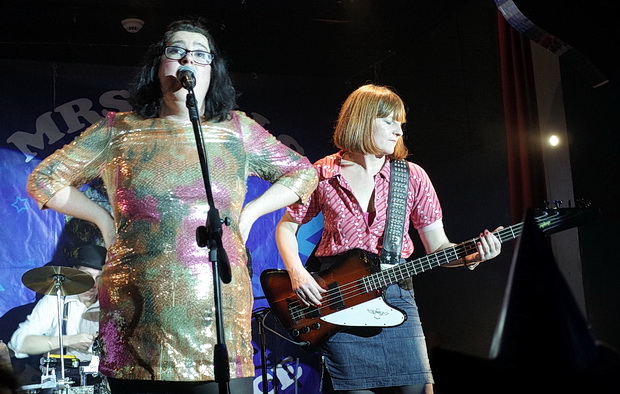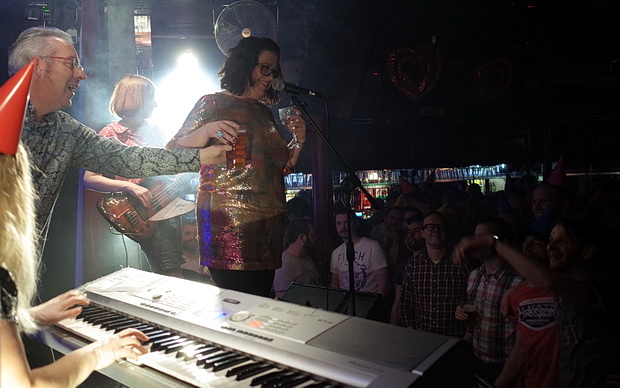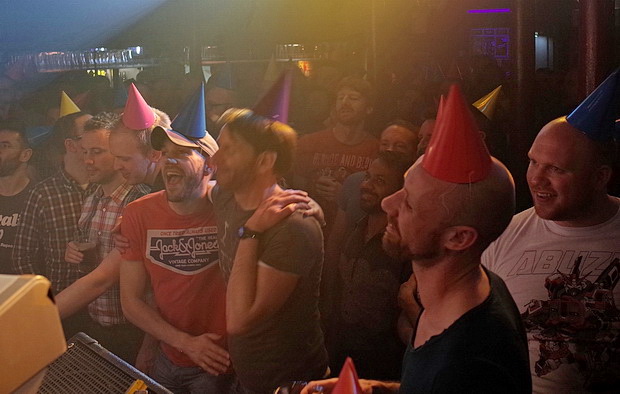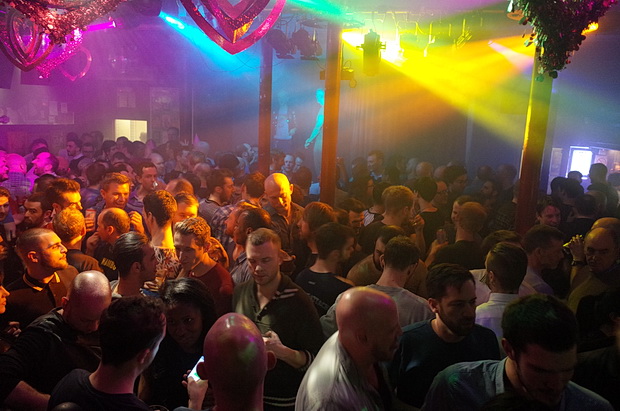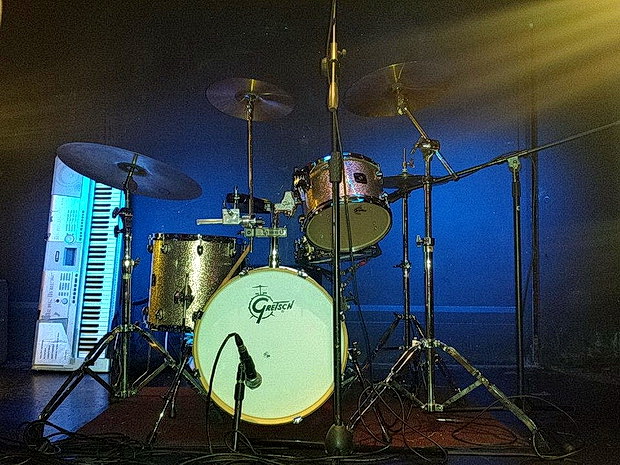 To celebrate what would be Mrs Mills 100th year, the band will be announcing Christmas shows around London – if you'd like to book them, contact them here.
Find out more about the Mrs Mills Experience
Mrs Mills Experience website
Gig photos
Facebook page
Contact the band