After the last tech site I was working for collapsed in a heap of incompetence and unpaid wages (mainly mine, I reckon), I've decided to start up my very own website for tech related news, wirefresh.com.
We've already got around 50 articles on the site, and you can expect to find reviews, news, comment and the odd sarky comment or two.
I'd love to hear what you think about the site and your opinion of the articles, so please add a few comments if you feel so inspired.
Of all the news stories covered today, this one has got me the most excited: it's Microsoft's rumoured new 'book' PC and it looks fantastic.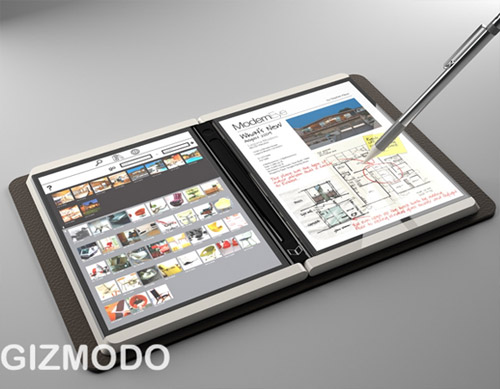 Anyhow, check out the new site and tell me what you think!
I'm also looking for new writers too, so get in touch if you fancy penning the odd review.